Universal Car Shock Absorber Auto-buffers Spring Bumper A/B/C/D/E/F Type
Effectively solve the problem of springs weakness when heavy load & improve performance of shock absorber.
Improve driving comfort and be more stable during the curve corner.
Protect shock absorber and suspension, extend service life and avoid oil seal leakage.
Reduce pumping of absorber when passing through road hump or yellow line.
The upgraded design adopts 19 buffer space, equalization pressure, and the damping effect is more obvious.
Specifications
Product Name: Car Shock Absorber (New)
Suitable temperature: -40 ° -  +90 °
Model: A / B / C / D / E / F
Suitable: For All The Cars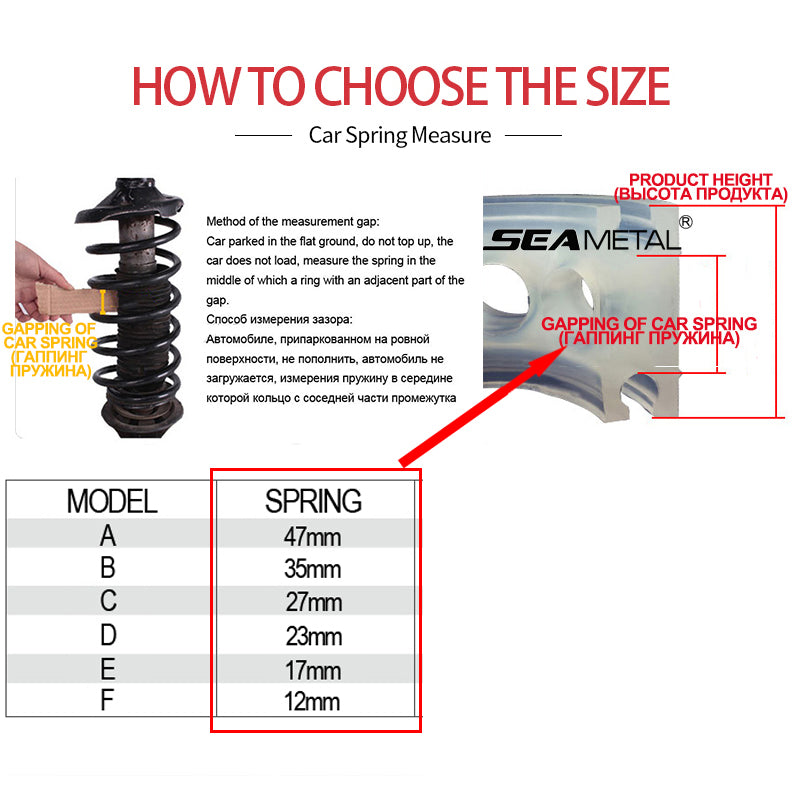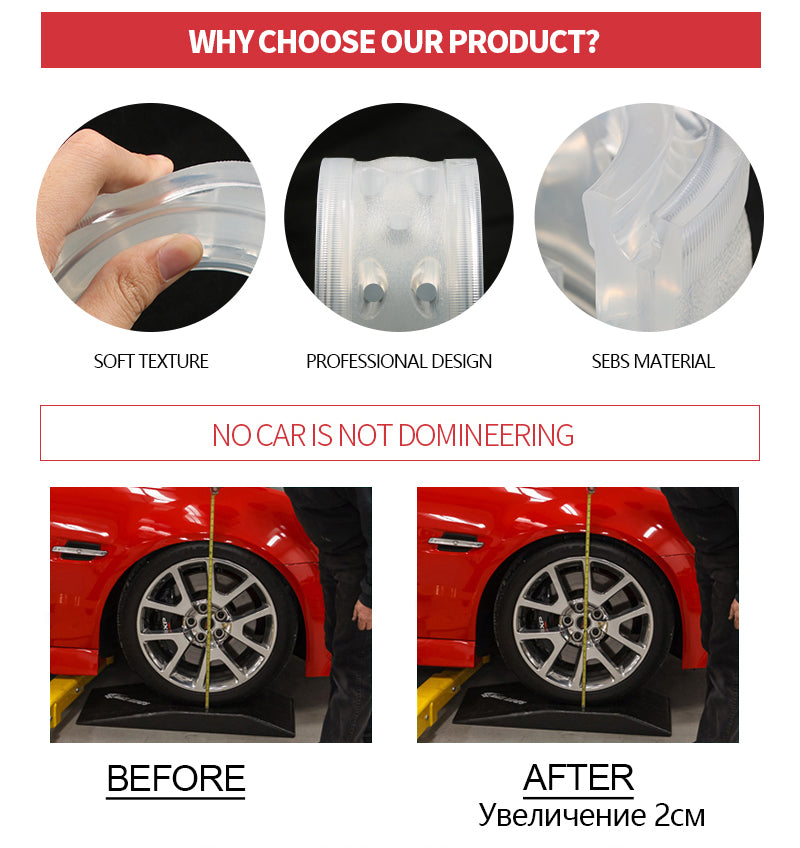 FREE WORLDWIDE SHIPPING!
Due to extremely high demand, please allow 7-14 days for delivery to the United States, 9-21 days delivery to Canada, United Kingdom, Australia, New Zealand, and all European Union Countries. Please be patient, we are doing our very best to fulfill every order that we receive!
SATISFACTION GUARANTEED - EASY REFUNDS
If for whatever reason, you decide you are not satisfied, you can easily and quickly contact our helpful customer support to get an easy refund. We just ask that you at least give the product a 2-week try and we'll refund you, no questions!