We'd love to hear from you. Please click the link below to send us your message.
✉ service001@seametalco.com
>> Contact Us
Working Hours:
Mon to Sat: 9am - 6pm
How Will SEAMETAL Bling Bling Decorate Your Car and Shine Your Drive?
SEAMETAL Bling Car accessories set, such beautiful and wonderful luxury gifts to you, they are well made and really recommendable.   
SEAMETAL+Bling Steering Wheel Cover for Women or Girls
1/ Fashion Bling Look: The stylish diamond-encrusted design, looks sparkles from all angles. It is an ideal car interior accessory, perfect for every female driver. Packing: 1X seat belt cover, 1X steering wheel cover, 1X gear shift knob cover;
2/ Soft & Comfortable: High quality and durable soft microfiber leather seat belt pads are super soft and provide more comfortable. It's flexible, elegant, great for protecting your neck and shoulder from the seat belt;
SEAMETAL+Bling Steering Wheel Cover for Women or Girls
3/ Anti-skid Protective Pads: The hook and loop fasteners can hold them in place, so that the pads does not slip off, move up or slide down while you are driving. Perfectly protect your seat belt, steering wheel and gear shift; If you want your car clean whenever you grab your seat belt you just touch the cover and when you put your hands on the gear shift to drive or reverse you just touch the cover, it's really convenient.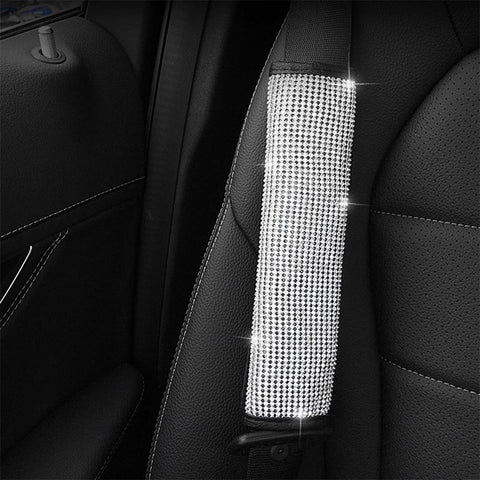 4/ Easy to Install: No extra tools required. Each mats cover has a piece of durable hook and loop on the underside that you simply open and fold it onto the seat belt/gear shift and steering wheel, then turn it off again; It's a general-purpose product and suitable for most models.
SEAMETAL+Bling Steering Wheel Cover for Women or Girls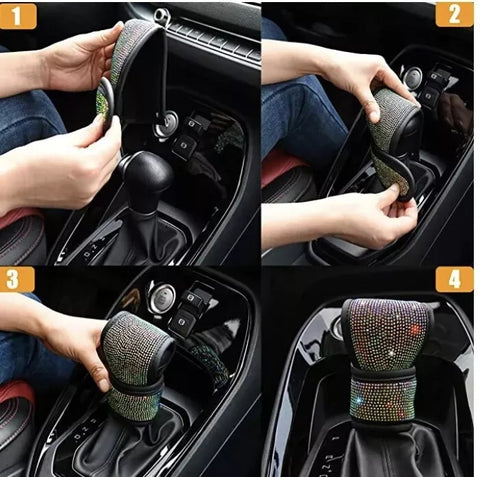 5/ Multifunction: SEAETAL protection mats are designed to fit most type of car seat belt; it can also be used for handbag, backpack, shoulder bag, luggage which with a strap, laptop bag, camera bag, diaper bag, etc.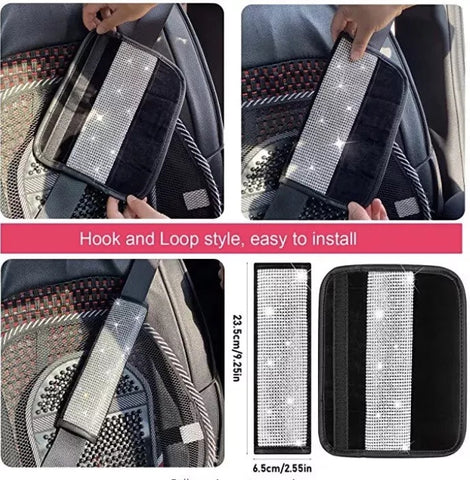 6/ Choose such excellent, rich and great quality products as Christmas gifts for yourself and loved ones.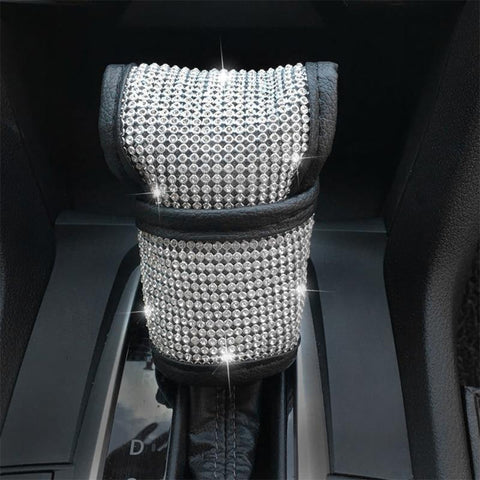 Kindly check the link here: https:
SEAMETAL+Bling Steering Wheel Cover for Women or Girls