We'd love to hear from you. Please click the link below to send us your message.
✉ service001@seametalco.com
>> Contact Us
Working Hours:
Mon to Sat: 9am - 6pm
How do SEAMETAL Car Seat Covers Refresh/Protect Your OEM Car Seats?
Whether you wanna use it for the used car seats renewal or for your new OEM car seats protection, SEAMETAL Leather Car Seat Covers 3D Tailored satisfies you in both ways. They are just very nice looking and fit well in almost all models of cars. The black and red line seat covers blend very well into the black factory default seats, giving it a more smooth appearance, and in particular give the interior of your car a very sporty look. SEAMETAL+Leather Car Seat Covers 3D Tailored
The leather is the premium feel and comforts it provides, for the price it asks, has surpassed your expectation. The installation has been designed to be easy, plain, and intuitive. It takes you arond 5 minutes to figure out how everything works, and another 30 minutes to actually install them and make them look nice and clean. You never knew seat covers like this existed. SEAMETAL+Leather Car Seat Covers 3D Tailored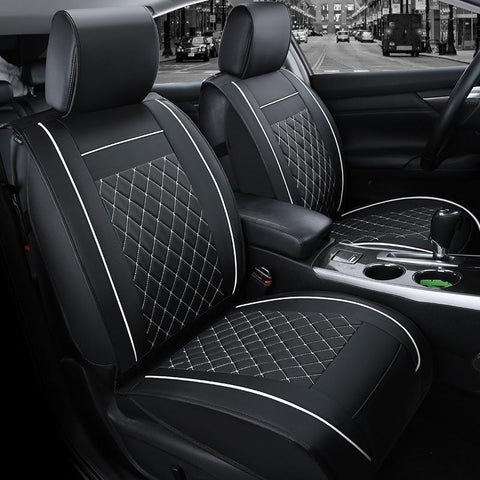 Soft touching wrinkle-resist waterproof environmental friendly PU leather, thick surface makes it much more wear-resisting. Center sponge layer with proper density will keep the covers in shape after longtime use. Airbag and seat belt buckle compatible. SEAMETAL+Leather Car Seat Covers 3D Tailored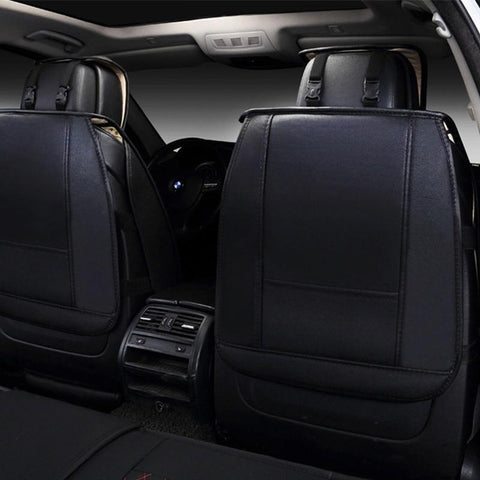 On the surface, simple style design decorates your car interior unique and elegant. Back side is suede like material, softly protect the original car seats.
Include 2 bucket seat covers for driver and passenger, 2 headrests covers. Backside has double storage pockets designed, convenient for small things or bottles etc. SEAMETAL+Leather Car Seat Covers 3D Tailored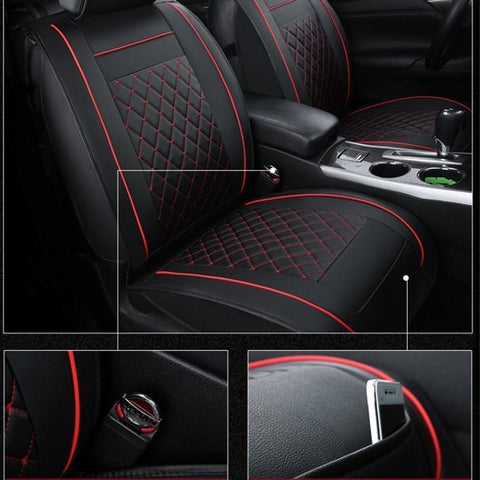 It will not slip easily when get in and out of the car. Elastic straps can be tied knots to fit better. Easy to clean, wet cloth wipe. Very comfortable and gives a refreshed look.
Enjoy your every drive with SEAMETAL car seat covers. Several colors available and more choice. Get them here: SEAMETAL+Leather Car Seat Covers 3D Tailored
Look for more SEAMETAL products: https://www.seametalco.com